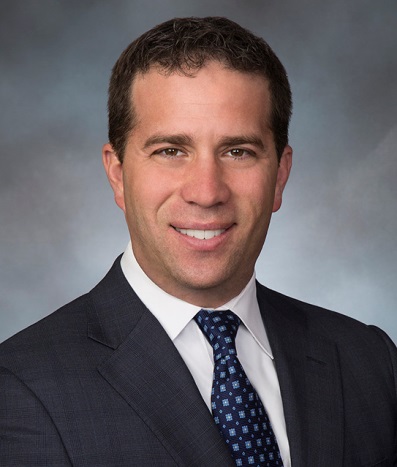 Principal
Seth Robbins provides extensive experience in construction law, government contracts, civil litigation and energy projects. Seth brings a unique, first-hand perspective to serving his construction clients, having worked as a surveyor and at a large national construction contractor. His practice focus includes counseling a variety of clients, including owners, engineers, developers, design professionals, general contractors, subcontractors, suppliers, and sureties in a wide array of public and private litigation, contract disputes, and construction contracting.
Seth has extensive experience in preparing and litigating complex contract claims, involving issues such as delay, differing site conditions, acceleration, changes, extra work, and labor inefficiency. He has successfully represented contractor and design professional clients in trials, appeals, arbitrations and mediations before various federal boards of contract appeal, federal courts, state courts and courts of appeal involving design and construction defects, disruptions, equitable adjustment claims, suspensions of work, terminations, mechanic's liens and, performance and payment bond claims. He has handled major contract disputes and litigations on airports, bridges, highways, schools, office buildings, large scale mixed-use developments, energy performance contracts, power generation, electric transmission lines, pipelines, pumping stations, water and waste water treatment plants, and a myriad of other projects.
A significant portion of Seth's practice involves commercial transactions, negotiating and structuring all aspects of contracts related to infrastructure and other construction projects from the conceptual stage through completion.
Seth also assists clients in all facets of federal, state, and local government contracting issues at every stage of the procurement process from contract negotiation through contract claim resolution. Seth has extensive knowledge of Federal Acquisition Regulation (FAR) and has handled a variety of government contract issues relating to bid protests, FOIA, False Claims Act actions, Novations, Buy America, DCAA Audits, DCIS investigations, debarment, wage and hour, prevailing wage laws, and compliance programs. He has also worked with several minority business enterprises from the initial start-up of 8a, HUBZone, SDVOB, and 8m programs to assisting these same companies to develop joint venture agreements, teaming arrangements and mentor-protégé relationships.
Seth has substantial experience representing employers in prevailing wage claims under the federal Davis-Bacon Act and prevailing wage laws required by each state. Seth routinely litigates Davis-Bacon wage classification compliance and defense disputes. Seth has won precedent-setting court victories affecting the Department of Labor's long standing wage dispute practices.